History
The United Nations Asia and Far East Institute for the Prevention of Crime and the Treatment of Offenders (UNAFEI) is a United Nations regional institute, established in 1962 by agreement between the United Nations and the Government of Japan, with the aim of promoting the sound development of criminal justice systems and mutual cooperation in Asia and the Pacific Region.
UNAFEI activities include training courses and seminars for personnel in crime prevention and criminal justice administration, and the research and study of crime prevention and the treatment of offenders. It also conducts special seminars outside of Japan.
UNAFEI annually organizes two international training courses and one international seminar. Participants represent mainly Asia and the Pacific Region, but some come from other regions of the world such as Africa and Latin America. This program contributes significantly to the training of personnel in criminal justice, and to providing ideas and knowledge for effective measures to combat crime in developing nations. For over 50 years, UNAFEI's efforts in training personnel have helped those individuals play leading roles in the criminal justice administration of their respective countries.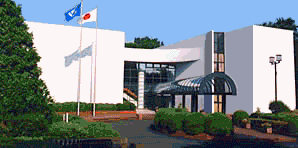 Organisation
In 1970, the Government of Japan assumed full administration of UNAFEI in terms of finance and personnel. The United Nations Training Cooperation Department in the Ministry of Justice is in charge of its administration. Since UNAFEI is still affiliated with the United Nations, it submits an annual report to the Secretary-General of the United Nations, and the Director of UNAFEI is assigned in consultation with the United Nations.
Customarily, the Director of the United Nations Training Cooperation Department in the Research and Training Institute of the Ministry of Justice serves as the Director of UNAFEI. The Deputy Director and the professors are selected from among public prosecutors, judges, correctional officers and probation officers. In addition, there are approximately 20 administrative officers and a linguistic adviser, who is a native English speaker.